Best Practices to Keep Your Store Spotless. Importance of Retail Cleaning Services.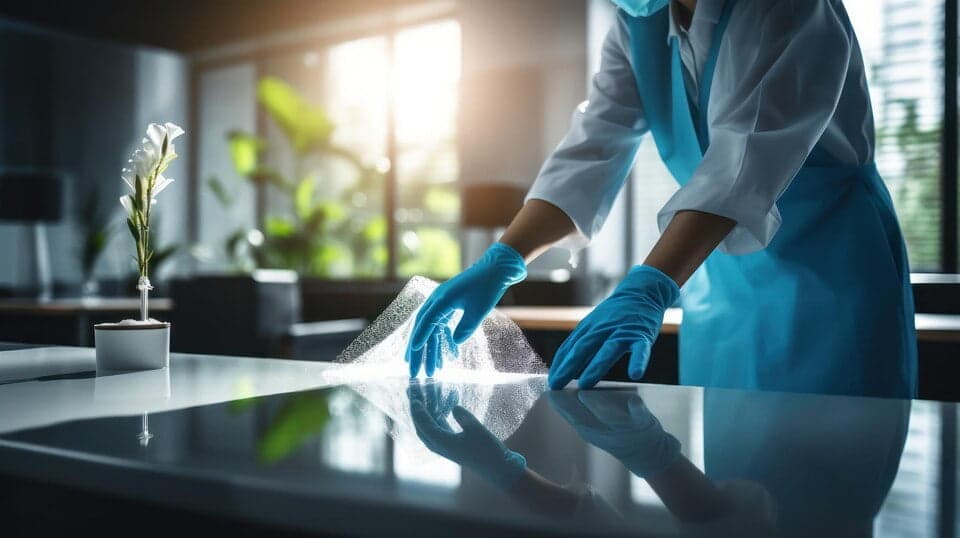 Best Practices to Keep Your Store Spotless. Importance of Retail Cleaning Services.
Cleanliness is a fundamental aspect of any successful retail business. In the fiercely competitive world of retail, maintaining a clean and inviting environment is crucial to attracting and retaining customers. Here we will explore the importance of retail cleaning and the best practices to keep your store spotless.
Best Practices for Retail Cleaning Services
1. Daily Cleaning Routine
Set up a daily cleaning plan that covers tasks like sweeping, mopping, dusting, and taking out the trash. Make sure to focus on places where lots of people go and things they touch a lot, such as doorknobs and counters.
2. Professional Cleaning Services
Consider hiring professional cleaning services. They have the expertise, equipment, and cleaning products to ensure a deep and thorough clean. These services can also provide specialized cleaning for carpets, upholstery, and windows
3. Staff Training
Train your employees the right way to clean and stay clean. They need to know how to keep things tidy all day and quickly clean up spills or messes.
4. Restroom Maintenance
Restrooms are really important for keeping your store clean. Make sure they always have enough supplies, stay clean, and get disinfected regularly. A dirty restroom can give customers a bad impression that sticks with them.
5. Flooring Maintenance
Maintaining your store's flooring is vital for its appearance and longevity. Whether it's tiled, carpeted, or hardwood, regular cleaning and upkeep not only boost the aesthetic appeal but also extend the lifespan of the floors.
6. Window Displays
To effectively present your products, ensure your window displays are well-maintained and clean. Gleaming windows act as an enticing invitation for pedestrians to step inside your store. Keeping your store clean is more than just a chore; it's a vital part of your business strategy. It has a big impact on what customers think of your store, how they see your brand, and how well your store does. By following these best cleaning practices, you can create a shopping environment that makes customers want to come back, making your brand stronger. This is a reminder that the cleanliness of your store is closely linked to its success. If you ever need help, don't hesitate to call professional cleaners. Keeping your store clean is super important for your brand's good reputation,
Looking for the best professional cleaning service company in Qatar? Look no further than Fresho!. Fresho is regarded as the best cleaning company in Qatar. We have a team of experts and professionals who handle your residential and commercial spaces with the utmost care, keeping it clean and fresh for a lifetime.
Book a quote now!
You can book an appointment for a cleaning by filling out the form below or by calling us at 7741 6102
Latest Blog
Get a free quote now.
Ensure highest quality cleaning service with Qatar's best cleaning professionals. We are just a call away.