Why Chose Fresho for your Office Cleaning?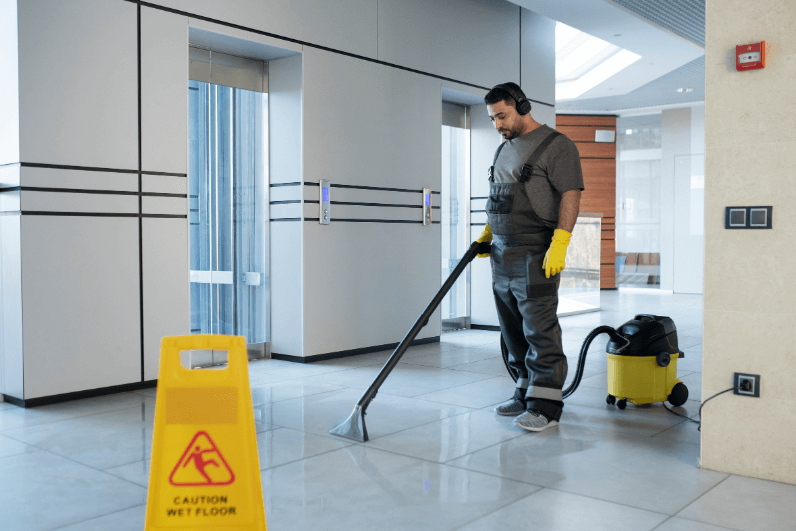 The productivity, health, and general wellbeing of your personnel depend on you keeping your workplace space clean and hygienic. A clean office not only enhances the overall ambiance but also creates a positive impression on clients and visitors. When it comes to professional office cleaning services in Qatar, Fresho stands out as a leading cleaning company. With their commitment to excellence and a team of highly skilled professionals, Fresho offers a range of comprehensive cleaning solutions tailored to meet the specific needs of businesses. In this blog post, we will explore why Fresho should be your top choice for office cleanings.
Expertise in Office Cleaning: Fresho has established a solid reputation for its expertise in office cleaning. Their team of trained professionals understands the unique requirements of office spaces, ranging from cubicles and conference rooms to kitchens and restrooms. By employing the latest cleaning techniques and using eco-friendly products, Fresho ensures that your office space is spotless, sanitized, and free from allergens, promoting a healthy work environment.
Tailored Cleaning Solutions: Fresho recognizes that each office space is different and requires a customized approach to cleaning. Whether you have a tiny office or a huge corporate complex, we provide flexible cleaning programs made to match your unique demands. By conducting a thorough assessment of your premises, Fresho creates a personalized cleaning plan that addresses every nook and corner, ensuring a pristine and inviting workspace.
Comprehensive Cleaning Services: Fresho provides a comprehensive range of cleaning services to cover all aspects of your office cleaning requirements. From daily janitorial services to periodic deep cleaning, they have the expertise to handle it all. Their services encompass dusting, vacuuming, mopping, window cleaning, upholstery cleaning, restroom sanitation, and much more. With Fresho as your cleaning partner, you can enjoy a consistently clean and well-maintained office space.
Time and Cost Efficiency: Outsourcing your office cleaning needs to Fresho can save you valuable time and resources. By entrusting the task to professionals, your employees can focus on their core responsibilities, leading to improved productivity. Fresho utilizes efficient cleaning techniques and equipment, enabling them to complete the cleaning tasks promptly and effectively. Moreover, their competitive pricing ensures that you receive high-quality cleaning services without straining your budget.
Maintaining a clean and hygienic office environment is crucial for the success of your business. With Fresho as your trusted partner for office cleaning in Qatar, you can rest assured that your workspace will be meticulously cleaned, promoting a healthy and professional atmosphere. By leveraging their expertise, tailored cleaning solutions, comprehensive services, and time and cost efficiency, Fresho sets the benchmark for exceptional office cleaning services. Contact Fresho today and experience the difference they can make for your office environment.
Latest Blog
Get a free quote now.
Ensure highest quality cleaning service with Qatar's best cleaning professionals. We are just a call away.